New Payment Option in NebFile for Business Sales and Use Tax
You can now schedule your payment while e-filing your Nebraska and Local Sales and Use Tax Return, Form 10. If you have an amount due when filing your Form 10, you will notice a new page that allows you to schedule a payment. When banking information is entered while you are e-filing your return, only one reference number will be given. This new payment option is in addition to payment options that already exist.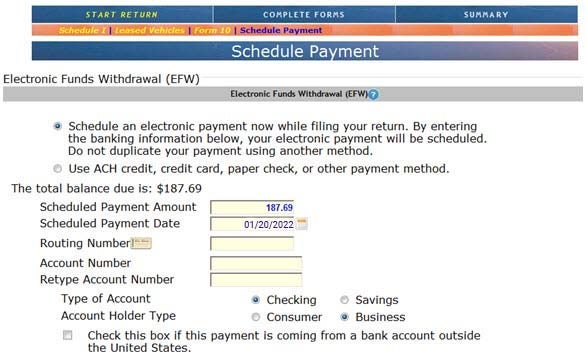 Benefits of the new payment option include:
While you are filing, the balance due amount is automatically shown and can be paid;
No additional login or password is required to make your payment; and
The scheduled payment amount and date are shown on a PDF image that can either be saved or printed.