General Fund Receipts
Where Nebraska General Fund Dollars Come From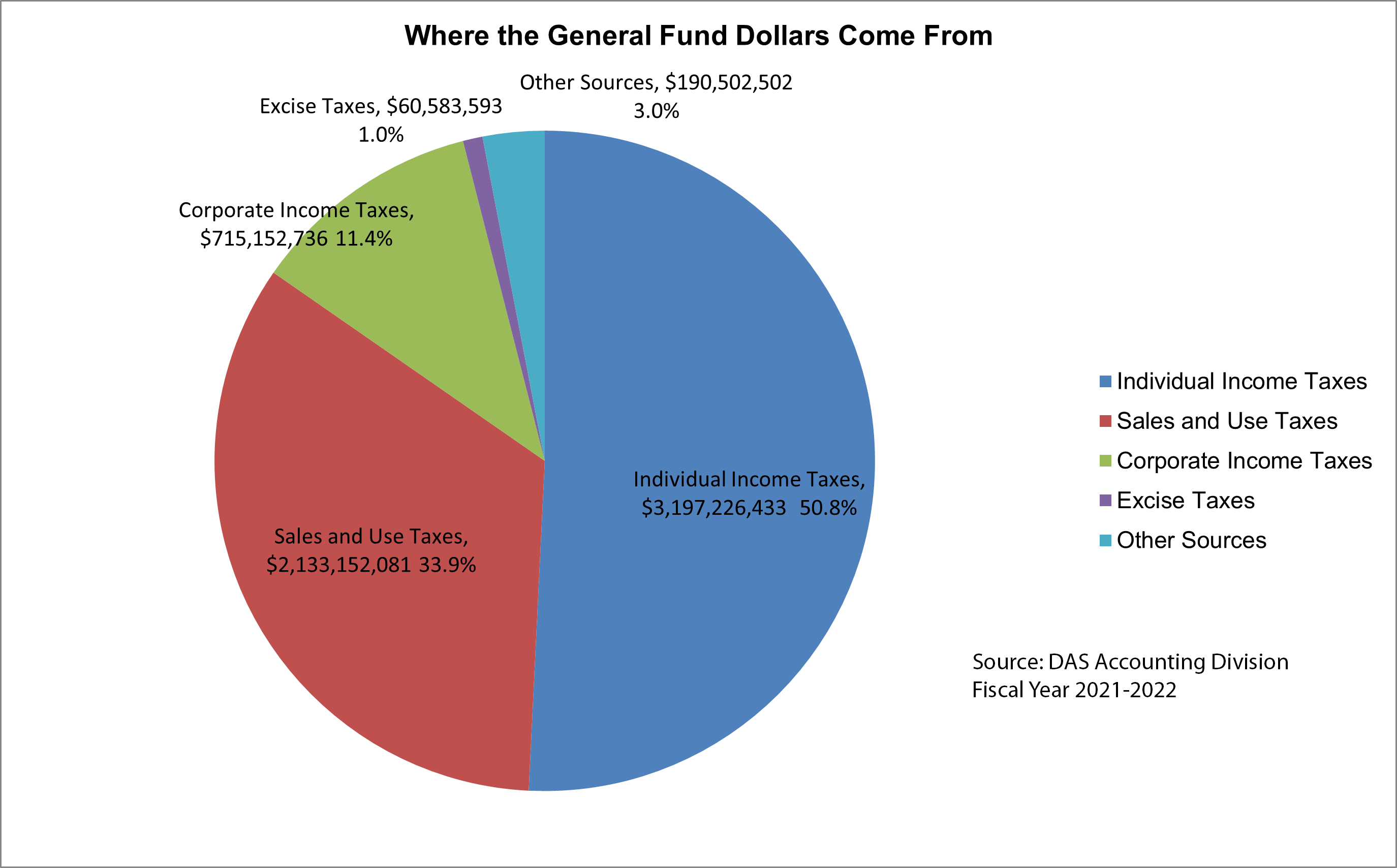 The State General Fund is financed primarily by sales and income taxes. It also consists of excise taxes (including cigarette, alcoholic beverage, and pari-mutuel taxes), and other miscellaneous sources (including financial institutions tax, insurance premiums tax, and organization and qualification fees). Property taxes are administered at the local level and are not included in State General Fund revenue.
Where Nebraska General Fund Dollars Go*
The largest share of State General Fund dollars goes to Aid to Education and Health and Human Services. Also, funds are appropriated for Public Safety (including Department of Corrections, State Patrol, and Supreme Court operations), Public Finance (including Homestead Exemption, Aid to Cities, Counties, and Natural Resource Districts, and Teachers, Patrol, and Judges retirement) and other areas (including Economic Development, Game and Parks, Agriculture, Natural Resources, and transportation).
*When State General Fund revenues exceed the certified forecast, any surplus amount is transferred to the Cash Reserve Fund.