Nebraska Lottery Retailer Application
This guidance document is advisory in nature but is binding on the Nebraska Department of Revenue (DOR) until amended. A guidance document does not include internal procedural documents that only affect the internal operations of DOR and does not impose additional requirements or penalties on regulated parties or include confidential information or rules and regulations made in accordance with the Administrative Procedure Act. If you believe that this guidance document imposes additional requirements or penalties on regulated parties, you may request a review of the document.
This guidance document may change with updated information or added examples. DOR recommends you do not print this document. Instead, sign up for the subscription service at revenue.nebraska.gov to get updates on your topics of interest.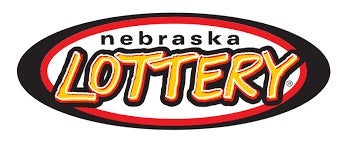 Benefits for Nebraska Lottery Retailers
Increase Customer Traffic ‑ add to the products you offer with minimal start‑up costs. Equipment, supplies and promotional support provided.
Give your customers an opportunity to win millions in prize money!
Advertising support ‑ take advantage of the multi‑media advertising campaigns and the excitement the Lottery provides. Free point‑of‑sale is provided.
Customer Service ‑ a Lottery Sales Rep is assigned to regularly call on your account to provide inventory, supplies, training, and support.
Allow cross merchandising opportunities.
Add fun and excitement ‑ In‑store promotional opportunities are provided.

5% ‑ COMMISSION on Scratch ticket sales
5.5% ‑ COMMISSION on Lotto ticket sales
1% ‑ SCRATCH VALIDATION BONUS ‑ must participate in the Lottery's inventory system
1% ‑ MERCHANDISING COMMISSION ‑ on settled packs of scratch tickets
1% ‑ High prize Sellers Bonus ‑ for selling winning tickets $1,000 and over (capped at $50,000)
 
Application Requirements
No Lottery contract will be granted to an applicant who:
Has been convicted of a felony; misdemeanor involving gambling or theft;
Has not been in compliance with Nebraska tax laws;
Is granted a liquor license for the sale of alcoholic beverages for consumption on the premises unless such establishment holds a Class C liquor license with a sampling designation.
Is a relative of a commissioner or any employee of the Nebraska Lottery
Has had a license or contract revoked by another lottery jurisdiction.
 
For complete eligibility and contractual requirements see Regulation Chapter 400 Lottery Game Retailer Nebraska Lottery Regulations, Title 370 .
Application forms are available to download here in Adobe PDF Format.
Completed applications can be submitted via FAX to 402-471-6108; or mailed to Nebraska Lottery, PO Box 98901 Lincoln, NE, 68509-8901.
For more information on becoming a Nebraska Lottery retailer, call the Nebraska Lottery offices in Lincoln at 800-587-5200 or 402-471-6100 (M-F, 8:00 a.m. - 5:00 p.m.), or email your request to lottery@nelottery.com.